M a r k e t N e w s
Paper Bags Packaging Market Set To Expand During 2019-2025
Posted on : Monday, 2nd December 2019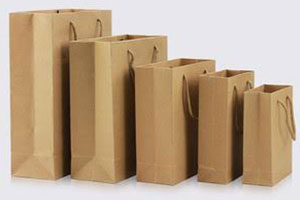 Paper bags packaging have become the essential component of modern lifestyle and is projected to create substantial market in the coming years due to its eco-friendly nature.
Paper bags are multipurpose as well as cost efficient packaging method to preserve, protect and transport a wide array of products.
A paper bag is a bag made of paper, usually kraft paper. Paper bags are usually used as shopping bags, packaging, and sacks.
Paper bags in focus are those used in bakeries and shopping, egg trays and decorations, among other domestic and commercial uses.
Rise in per capita income in developing economies coupled with the changing lifestyle boosts the consumption of wide range of products which in turn fuels the demand for the paper based packaging of these products.
Significant regions with leading countries Of paper bags packaging market covered are Middle East & Africa: GCC Countries, Turkey, Egypt, South Africa, Rest of Middle East & Africa.
The growth rate gives a clear idea about the direction this market is projected to take in the near future.
Source : newzmart