M a r k e t N e w s
Kenya Bags Two Design Options for Lamu Crude Pipeline Project
Posted on : Thursday, 28th November 2019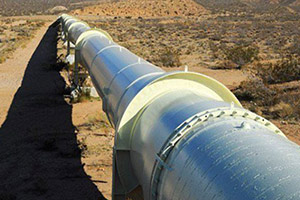 Kenya has been presented with two designs for the Lokichar-Lamu crude oil pipeline (LLCOP) with a price fluctuation of $122.2 million.

British firm Wood Group Plc has concluded with the front end engineering design (FEED) that shows Kenya can chose for a pipeline with onshore storage facilities that would cost $1.2 billion to construct or one with floating storage facilities at a cost of $1.1 billion.

In both ways, the designs show construction of the onshore pipeline will cost $568.2 million, pump stations $164.4 million with the difference mainly being in the marine terminal that will cost $145.9 million for onshore and $45 million for floating storage.

The company that will be contracted to implement the project under an engineering, procurement and construction (EPC) basis is earmarked to pocket $113.6 million, with the firm recognized to supervise the project getting $13.1 million.

Especially, both the FEED and the environmental and social impact assessment (ESIA) studies show partners in project oil Kenya have been anxious to ensure the project does not encounter environmental-related difficulty from conservationists and environmentalists.

British consultancy firm, Golder, in partnership with Kenyan company ESF Consultants undertook the ESIA.
Source : www.expogr.com