M a r k e t N e w s
Construction of the saddle dam in GERD project has fully completed
Posted on : Monday, 25th November 2019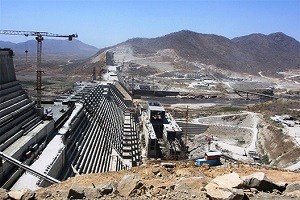 The saddle dam of Grand Ethiopian Renaissance Dam (GERD)s construction has fully completed, declared by Engineer Girma Mengistu, the head of civil construction in the project.
Mengistu said that they have finished constructing the upstream face of the saddle dam, which marks the completion of entire saddle dam. The construction took 14 million cubic meters of the concrete embankment.
This upstream face of the saddle dam, mainly, the face slab covers an area of 330,000 square meters. It's a breakthrough in the GERD project, and now workers can shift their focus on execution of the main project said by Mengistu.
The saddle dam is constructed at an elevation of approximately 600 m and, it will contribute to the planned production of 15,760 GWh of power from the whole dam.
The 5.2 km saddle dam work had been started after the commencement of the GERD project. It has an average height of 50 meters. The construction of its face slab has started from 2009 itself.
Mengistu further stated that they have been taking precautions on the project since the beginning to prevent any kind of losses. They have embedded around 30,000 plastic diaphragms to prevent underground water leakage as a precaution.
Source : Bizmart