M a r k e t N e w s
Ethiopia Has Earned $ 723 Million In Export Revenue
Posted on : Monday, 4th November 2019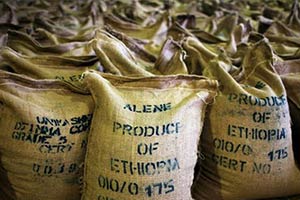 According to a report released by the Ministry, the amount of revenue earned during the reported period of time exceeds that of the same period last year by $ 95.1 million.
The report stated that reform activities initiated in order to achieve the fiscal year plan and further to improve the outsourcing would further improve the export revenue by working in coordination with manufacturers, suppliers and exporters.
Ethiopia's Ministry of Trade and Industry disclosed that nation has earned $ 723 million in export revenue in the first quarter of the 2012/13 (Ethiopian calendar) fiscal year.
Borkena has learnt that, the initial plan was to secure $ 797.78 million in revenue in the first three months of the fiscal year.
Export products: natural resin and frankincense, cereals, flowers, electricity and Khat herbs exceeded their initial revenue target.
While, cereals, textiles and clothing, coffee, chemical and construction inputs and fruits and vegetables have attained 75% to 99% of the revenue target set at the beginning of the year.
Oilseeds, electronics, eucalyptus, live animals, wax, meat, tantalum, leather and leather products and milk and dairy products account for 50% to 74% of their targeted plan.
It is said that domestic economic reform, initiated to enhance export performance, has contributed a positive outcome.
The close monitoring and support extended to the enterprises, the Ministry said, has contributed to the increase in the volume and quality of exported agricultural products to global market as well as to maximize the supply of untapped commodities, and to improve the performance of manufacturing products.
According to the report, the fact that exporters working in close coordination with the institution and the awarenesses thereby created to them to abide by the export trade contract management such as not to sell products for less than the price slated in the international market is eventually contributing in enhancing the export sector of the country.
Source : newzmart