M a r k e t N e w s
Kenya Launch Vaccination To Prevent Cervical Cancer
Posted on : Saturday, 2nd November 2019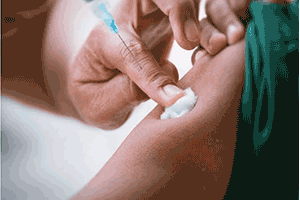 To Protect Kenyan women against Cevical Cancer, President Uhuru Kenyatta has launched a vaccination campaign in Kenya.
The vaccine against Human Papillomavirus (HPV) will be administered to girls aged 10 years across the country.
The national launching of vaccine was accompanied by Mombasa Governor Ali Hassan Joho at Ziwani Primary in Mombasa.
After launching vaccine it was also announced that the vaccine will be available in all health centres across the country, the President announced.
"The vaccine will be available to girls in all Public Health Facilities, as well as Private, Faith Based and Non-Governmental Organization health facilities," the President announced.
The launching of the vaccination program is a proud moment for Kenya as it marks a major milestones in the fight against cervical cancer, Said the Head of State.
"The screening services covered include cervical cancer screening, and advanced breast cancer screening, including mammography services, in all county referral hospitals," the President said.
In addition, the President said the government has increased investments to bolster cancer research, diagnosis and management.
In recent years, the health ministry set up radiotherapy and chemotherapy facilities in Nyeri, Meru, Embu, Mombasa, Nakuru, Garissa, Bomet, Kakamega, Kisumu and Machakos.
"Further to this, I am glad to note that the newly completed Kenyatta University Hospital will be operational by the end of the month, providing increased access to cancer management through its state-of-the-art cancer services," the President said.
"As a Government, we recognize that effective delivery of the interventions I have enumerated above, will depend on the vitality of our health systems and in a strong and responsive primary health care approach," President Kenyatta said.
He advised Kenyans to adopt healthy lifestyles so as to reduce the prevalence of non-communicable diseases such as cancer and hypertension.
"Each and every one of us must ensure that we lead a healthy lifestyle; and routinely and early enough, seek appropriate screening services," the President advised.
The HPV vaccine is most effective when given to girls before they are exposed to the HPV virus. Kenya's ministry of health has finalized 10 years as the most appropriate age to administer the vaccine.
Heatlth CS Sicily Kariuki, Mombasa Governor Hassan Ali Joho and Mvita MP Abdulsamad Nassir also spoke at the launch event.
Source : newzmart