M a r k e t N e w s
Konar Energy is Ready to Explore Ethiopia Market At Power & Energy Ethiopia 2020
Posted on : Friday, 10th January 2020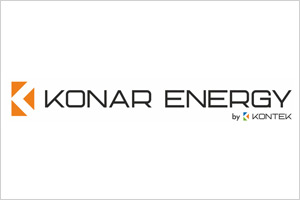 Konar Energy is all set to venture into the Ethiopian market by stepping into the third edition of POWER & ENERGY Africa in Ethiopia, taking place at the Millennium Hall, Addis Ababa, from 24 - 26 February, 2020

Konar Energy , established in 2013 with the slogan Temiz Clean energy for future generations' ; is a 100% subsidiary of KONTEK OTOMASYON which has expertise in automation, energy and industrial structures and has 25 years of knowledge.

they Have a clear vision to create a clean, green, carbon neutral world for future generations by contributing to the expansion of their projects by investor and EPC company roles.

In the long run the company's mission is to be the leader in all EPC processes from design to commissioning in the geographies we serve, in solar power plants on large scale sites and industrial roofs. In addition, the latest technological developments in the world and international standards to carry all the power plants.

Konar Energy is one of the cleanest energies of today and the future, in focuses more on offering turn-key solutions with maximum sustainability target from domestic and abroad, roof and field plants to engineering and EPC.

POWER & ENERGY Africa is an international trade show with the largest range of the latest technology, machinery and equipment in the power and energy sector. it will provide an international business platform by enabling global investment opportunities.

POWER & ENERGY Africa will bring exhibitors from over 20 countries, with over hundreds of products, equipment and machinery on display. Exhibiting at the largest power event in the industry will allow all exhibitors to showcase their products and services to the industry's largest gathering of qualified decision-makers.

Visit their website at : http://www.konarenerji.com.tr/
News source : https://expogr.com/ethiopia/powerenergy/
Source : www.expogr.com