M a r k e t N e w s
Kenya - A Trading Hub Of East Africa
Posted on : Tuesday, 29th October 2019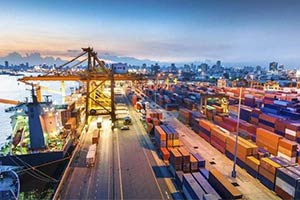 While most traditional trade indices are based on a market's present performance, the Trade20 index captures changes over time to reveal the markets that have seen the most improvement within the last decade.
Home to some of the world's fastest-growing economies, Africa has the potential to become a much bigger player in global trade, says Standard Chartered's Regional Co-Head Saif Malik.
Côte d'Ivoire came first out of 66 countries for having the greatest potential for future growth, according to Standard Chartered's Trade20 Index.
Kenya ranked third and Ghana thirteenth, according to the metrics such as economic dynamism, trade readiness and export diversity.
Kenya is cementing its position as the trading hub of East Africa.
Huge investments in infrastructure, e-commerce and ease of doing business have also started paying off in Côte d'Ivoire and Kenya where the business environment has seen a marked improvement.
FDI flows to Kenya, one of the largest recipients of foreign investment in Africa have also grown 27% since 2010, with the rise in investment coming mainly from China in the mining and hydrocarbon sectors, according to UNCTAD.
Saif Malik said, "already connected with the trading powers in Asia, particularly China, through the Belt & Road Initiative, and with the launch of the African Continental Free Trade Area, we see a tremendous growth opportunities for trade and investment in the years ahead."
He continued, "besides, the growing young, digitally-savvy population and an increasing female workforce will help and support the continent in its economic transformation."
Source : newzmart