M a r k e t N e w s
Airtel and Apollo Hospitals introduce Telemedicine to Nigeria Healthcare
Posted on : Friday, 14th November 2014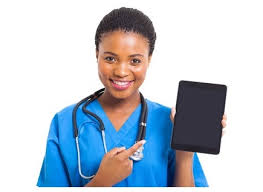 In the follow up of the recent launch of mobile health platforms in Nigeria healthcare. Airtel Nigeria is forming an alliance with an Indian outfit: Apollo Hospitals to enhance health care in Nigeria via telemedicine service. The telemedicine service will be available for Nigerians and Airtel's Premier customers. It aims to reduce travels to India for the healthcare consultation and treatments that could be treated in the country.The telemedicine platform called, "Ask Apollo" will enable video consultation by Airtel Nigeria Premier customers with Apollo Hospitals doctors in India, by appointment. It hopes to cost N7, 500 (about $50) for an episode of care.

In addition to this service Apollo Hospitals would also work with Airtel Nigeria on creating health awareness with a particular emphasis on preventative healthcare.At the launch of the telemedicine project in Lagos, Dr Hari Prasad, who is the CEO of Apollo Hospitals Group, said the integrated health services provider and Airtel Nigeria are taking advantage of the technology revolution to get the people of Nigeria closer to world-renowned doctors from Apollo Hospitals in India
Segun Ogunsanya, the Managing Director and Chief Executive Officer, Airtel Nigeria, stated that partnership "is another demonstration of Airtel's commitment to enhancing the quality of life of Nigerians through innovative products and services. Because we see our customers as more than just a connection, we have taken this further step to provide them access to excellent medical attention, which they ordinarily would have travelled abroad for" He stressed that the telemedicine partnership with Apollo Hospitals offers convenience and a platform for improved healthcare and quality of life.
Source : africahealthitnews.com