M a r k e t N e w s
USD 270 million Water supply project has begun its construction in Ethiopia
Posted on : Friday, 25th October 2019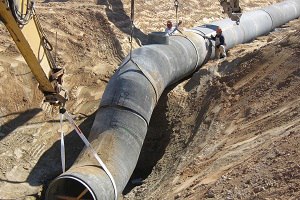 The water supply project in Mekelle city, the capital of Tigray state, Ethiopia, has begun its construction works. Following the shortage of water supply in the city, the project is intended to mitigate the situation.
The project namely 'Mekelle Water Supply and Sanitation Project (WSSP)' is undertaken by China Gezhouba Group(CGGC) with the support of the World Bank. The total cost of the project is USD 270 million, out of which USD 250 million is funded by the Export-Import Bank of China.
The project includes the construction of five reservoirs of varying capacity, a collection chamber, two booster stations, a pump house, and a generator house for each borehole site. The project has a total transmission pipeline installation of 35 km.
The expected time of completion of the project is around 3 years. Upon completion, the project can supply 124,300 cubic meters of clean water every day, benefiting around 4000 inhabitants of Mekelle city said by Tan Jian, Chinese Ambassador to Ethiopia. Mekelle Industrial park will also be benefiting from this project.
Jian further stated that beyond providing fresh drinking water, the project is also very important for the development of the city.
The water crisis is one of the prime concerns in sub- Saharan Africa region, and Ethiopia is one of them. Concerning the situation, the World Bank has also forwarded a supporting hand to build this project.
Source : Bizmart