M a r k e t N e w s
Kenya begins construction of US $168m Western Bypass
Posted on : Monday, 21st October 2019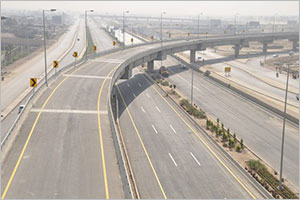 Kenya National Highways Authority (KenHa) and the Ministry of transport has announced that construction of US $168m Western Bypass has begun with the project being the fourth and final ring of the Nairobi Ring Roads.
The bypass project is set to kick off in Gitaru, Kiambu county connecting the Southern bypass in Kikuyu town and will terminate in Ruaka connecting the Northern bypass. It will will have a four lane expressway with a total length of 16.79Km and seven interchanges at Lower Kabete, Gitaru, Ndenderu, Ruaka, Wanginge, Rumingi and Kihara.
Western Bypass
According to Transport Cabinet Secretary Mr James Wainaina Macharia, the project will also have noise control barriers in all human settlement areas. The Western Bypass will have eleven traffic bridges and pedestrian underpasses on the entire length. Pedestrian barriers will also be installed in the midst to ensure that no pedestrian crossings occur at the non-authorized areas, apart from the provided for facilities such as footpaths and underpasses.
The separate footpaths and cycle tracks will provide an enhanced safety feature to ensure no direct conflict between motorized traffic and road users. Additionally it will have paved deviations along the construction route to ensure smooth traffic flow and reduce environmental hazards.
China Road and Bridge corporation were tasked to undertake the project and to complete in a period of 39 months. Upon completion the project is expected to ease traffic congestion around Nairobi City, ensure rapid economic growth around the areas near the road, Improve safety for pedestrians and other non-motorized road users and ensure a smooth flow of traffic in the area.
Moreover there will be construction of a bus park at Wangige which will also enhance public transport efficiency and ensure that traffic congestion and interruptions occasioned by public transport vehicles is reduced. Provision of adequate bus bays at all the major existing commercial centres and settlement areas will be provided.
Source : constructionreviewonline.com