M a r k e t N e w s
Kenya to Construct 300 MW Solar Plant in Zambia
Posted on : Saturday, 11th May 2019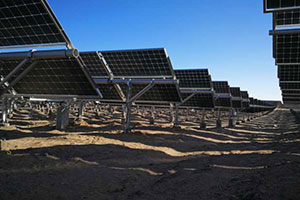 Kenya plans a deal to construct a 300MW solar plant in Zambia at a cost of US $500m focused at expanding the county's generation capacity, re-balancing the reliability on hydropower and supporting the rural electrification programme.

The Nairobi-based renewable energy company, Xago Africa that secured the contract will undertake the project in a joint venture with Zambian firm Blue Chip Resources. The consortium has contracted UK-based firm solar century East Africa as their technical advisory and construction partner.

Once operational, the electricity will be injected into the national grid. Zambia's stride in the renewable energy sector has attracted more private power producers in past years. Last year, the French renewable energy company, Neoen and Industrial Development Corporation (IDC) commissioned the Bangweulu solar power plant in the north-east of the country. With a 54 MW capacity, it was manufactured as part of a public-private partnership (PPP).

These numerous projects are being carried out in a context where Zambia has decided to diversify its energy mix. For the time being, hydropower dominates electricity production in this East African country.

Climatic phenomenon however caused the country a deficit of 400 MW during the dry season in 2018. As a result, the Zambian government's new policies on power generation are justified. Since 2018, the African Development Bank (AfDB) and the Green Climate Fund (GCF) have been supporting this initiative with a US $50m loan to the government to support small solar projects.

Kenyan firm Xago now joins GL Africa Energy, a firm owned by Kenyan tycoon Humphrey Kariuki but registered in the UK, in winning top dollar tenders across borders in African markets. Mr Kariuki's firm is among a consortium that won the US $38m tender to build and operate a 250 MW gas-fired power plant in the Ruvuma gas basin, northeastern Mozambique.

The firm is also the owner and operator of a 105MW thermal power plant in Zambia's copper belt town of Ndola. Besides from solar projects, Xago Africa is equally moving to construct the 115MW Magwagwa hydropower plant on Sondu River in Nyamira County.
Source : www.constructonreviewonline.com