M a r k e t N e w s
Tshwane, capital of South Africa is all set to become a leading automotive investment destination in Africa
Posted on : Friday, 5th April 2019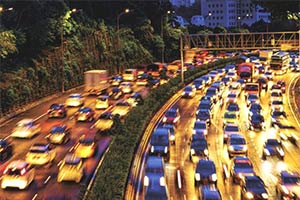 The Automotive Industry Development Centre (AIDC) has begin the first step of a R50 billion mega-development which will see Rosslyn, north east of Pretoria, become the new automotive manufacturing capital of South Africa, and a leading automotive investment destination in Africa.

South Africa's capital, City of Tshwane, is set to become the automotive capital of Africa with the development of Rosslyn Hub, a R50 billion Auto City project.

Brendan Falkson, Director at Rosslyn Hub, stated, "Rosslyn, which is already a home to four car manufacturing plants – BMW, Nissan, Iveco and Tata – along with an formation of automotive suppliers, will imitate well-established automotive cities like those found around the world."

"Rosslyn Hub will be developed in three stages, starting with an 11 000 square metre convenience centre, student housing for about 1000 students and a private school with "a technical slant".

The second phase should be started by 2020, which would include a vehicle distribution centre in the Rosslyn Hub, a Logistics Hub by the AIDC and government on property connecting the Rosslyn Hub and a integrated rail spur to allow vehicles to be transported directly on the freight rail line from Rosslyn to Durban.

The Rosslyn Hub will include 1,200 houses and 250 rental apartments; A creche, primary and high school; University with student housing; Two shopping centres, a value centre and filling station; A logistics park and vehicle distribution centre, with access to a world class rail logistics hub; A truck staging area and truck stop; Motor showrooms and a motor retail area; A hospital and clinic; and A hotel and conference centre.

Tshwane Auto City is to be developed on 7100 hectares around the Rosslyn Hub. The project is likely to create over 160,000 jobs over its entire development period. The South African government focuses on increasing local vehicle manufacturing to 1.2 million vehicles per annum by 2020.
Source : newzmart