M a r k e t N e w s
Tanzania is all set to construct a National Infectious Diseases Hospital
Posted on : Thursday, 21st March 2019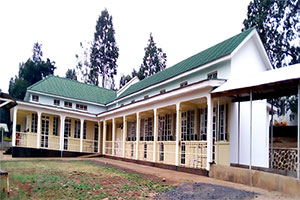 The government of Tanzania is set to come up with a National Infectious Diseases Hospital that will be the only centre which will deal with chronic Tuberculosis B and HIV.
The National Tuberculosis (TB) Hospital facility will have a new three storey laboratory.
The hospital will be able to provide information to hospitals all over the country on how to deal with these diseases.
It will also provide training and services with respect to the infectious diseases.
During laying of a foundation stone of the project, Kassim Majaliwa, the country's Prime Minister, said, "To ensure that this is achieved the government is paying US $12000- for the purpose of purchasing medicines in Siha District".
The country is at advance stages of construction of crucial drugs factories that are meant to help Tanzania decrease its expenditure on imported drugs.
The two pharmaceutical factories, that is , Kariuki and Vista, will have a capacity to generate eight types of syrup medicine.
The other drugs that will be produced by the factories are Surgeon medications, antibiotics and paracetamol.
Source : newzmart