M a r k e t N e w s
SunPower to open a new manufacturing plant in South Africa
Posted on : Friday, 7th November 2014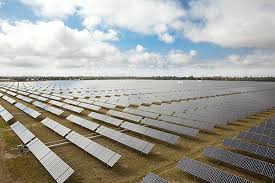 SunPower, a solar technology and energy services provider, has announced it will open a solar panel manufacturing facility in Cape Town come 2015. The new move will help in meeting growing demand for solar technologies in the region.
The manufacturing plant is expected to produce SunPower's E20/440 solar panels and will offer 150 job opportunities to the locals. The plant will be under the ownership of SunPower and be operated by the same.
It will also house SunPower's engineering, procurement and construction (EPC), and operations and management (O&M) offices.
According to the COO of SunPower Marty Neese, the company has shown significant presence in the South African market with the construction of two power plants beginning this year, with a third one set to be constructed soon. The new solar panel manufacturing plant will also help deliver clean renewable energy in the region.
Neese also noted that the investment in solar panel manufacturing plant is part of SunPower's objective of sustainable businesses by doing local investments to help create short term and long-term jobs. At the beginning of the year, the company constructed two ground mounted solar projects with a total of 33MW near Douglas, Northern Cape.
SunPower has also been appointed by the Mulilo Total Consortium as the preferred EPC and O&M contractor for a power project to generate 86MW.
The move to construct the plant will also be very helpful considering that South Africa has been facing load-shedding and is need of additional power in the grid.
Source : construction review online