M a r k e t N e w s
Uganda-Tanzania to settle 'the joint pipeline project from Hoima to Tanga'
Posted on : Monday, 21st January 2019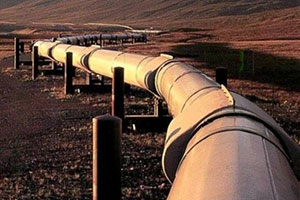 Uganda and Tanzania signed an agreement in May 2017 to together develop the $3.5 billion pipeline that has been represented as the longest electrically heated crude oil pipeline in the world.

The National Project Co-ordinator for Tanzania from the Ministry of Energy, Salum Mnuna, hopes the five-day ministerial meeting — beginning on Jan 21 — can settle the way to operate, execute and supervise the project given the various laws within the 2 countries.

The three companies concerned within the project are Total Oil of France, China National Offshore Oil Corporation and Tullow Oil of the UK.
If the project started as scheduled then it would complete by 2020.

The project observed because the Uganda- Tanzania petroleum Pipeline is additionally called the geographical region petroleum Pipeline, and is anticipated to price $4 billion..

The pipeline is anticipated to possess the capability to move 216,000 barrels of petroleum on a daily basis. it'll be twenty four inches in diameter, and Uganda pays Tanzania $12.20 for each barrel of oil that flows through the pipeline.

Upon completion, it'll be the longest petroleum pipeline within the world. it'll even be made in an exceedingly manner that allows it to heat the petroleum.
Source : newzmart