M a r k e t N e w s
Government of Tanzania grants $8.7m for first geothermal project at Ngozi
Posted on : Saturday, 12th January 2019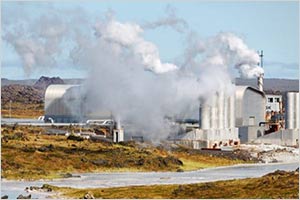 Allocation of $8.7 million has been granted by The Tanzanian Government to start countries first Ngozi geothermal project in Mbeya region. The government has allocated 20 billion Tanzanian Shillings for geothermal development.The news was revealed by the board chairman of the Tanzania Geothermal Development Company- Beatus Segeja, during his visit to Lake Ngozi, Mbeya Region.

In order to push geothermal development TGDC, the 100% government owned subsidiary company of Tanzania electric Supply Company limited was founded in Kenya. Environment evaluation is also been condicted and have received green light from the government.

The company objective is to drill four wells for this geothermal power project, from those one well will be used for testing. The resource temperature is estimated at around 230 centigrades. Tanzania has set a goal to construct up to 250 MW in power from geothermal energy resources in the country, and there are 50 possible areas to be utilized for geothermal development.
Source : www.thinkgeoenergy.com