M a r k e t N e w s
USD 1.2 billion mega housing project announced by Ethiopia for Addis Ababa
Posted on : Wednesday, 12th December 2018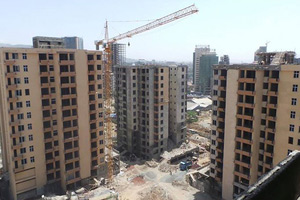 Keeping the importance of secure low cost housing in mind, plans have been announced by Ethiopia's Federal Housing Corporation (FHC) to build 16,173 homes in the capital city of Addis Ababa at an estimated cost of around $1.2bn.
The housing will be allocated for rental houses to employees of businesses and the state officials in a 50-50 division. In the conference held by the corporation for the various stakeholders the deputy head of the FHC said that the plan included building of villas and various high rise apartments with nine to 21 storeys.
In the initial phase the scheme is will cover about 26 hectares of land which is presently under the owership of the FHC, as well as additional land which will be provided by the city council.
The apartments construction is expected to take between 24 to 36 months while the construction of the villas is expected to take less than 18 months. The project has been sactioned and financed by a mix of government grant and bank loans.
The Addis Ababa City Administration has said that more 755, 535 people have registered for low-cost housing schemes out of which 126, 529 are government employees.
Source : Bizmart