M a r k e t N e w s
Rapid industrialization drives new lighting technology requirement in Rwanda
Posted on : Tuesday, 9th October 2018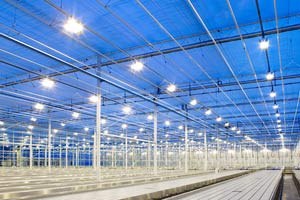 Rwanda, an East-African country of 12 million inhabitants, is recognized around the world for its natural beauty and wildlife, its booming industry, and its accompanying rapid transition from a low-income to a middle-income economy.
Numerous construction projects and modernization initiatives in urban and rural areas are driving the need for better lighting products and technologies which are efficient and long lasting.
With rapid industrialization targets the Rwandan market is looking for advanced energy efficient lighting technology to support large scale projects as well as consumer products. Industrial lighting is required for maintaining adequate illumination at the ground level to enhance visibility and improve the productivity in the application areas which include warehouse & cold storage, factory & production lines, outer premises, parking areas, and hazardous locations. Rising penetration of LEDs due to their low costs, high durability of LEDs, and low energy consumption are among the key market drivers.
Access to electricity is fundamental in fostering economic development. The Government of Rwanda has set a target of 100% access to electricity by 2020 for itself. Although, the country is constrained by a number of challenges in the power sector, there are different natural resources available, such as hydro, wind, and solar.
The African Development Bank has approved a loan of $266 million to support Rwanda's program to improve electricity supply reliability and expand access to electricity as part of a drive to transform the country into an export-oriented economy.
Numerous reforms undertaken by the Government of Rwanda in the energy sector with the main objectives being to have sector focused and efficient operations is to attract more investment, improve planning and accountability and increase access to services by the population to drive sector performance towards the targets envisaged in the EDPRS II and other national goals. The nodal agency EDCL is currently eveluating qualified firms, joint ventures or consortia to bid for the construction of 955.8km of street lighting on Rwanda national and district roads; through contractors' pre-financing with a prolonged payment mechanism.
Source : Bizmart