M a r k e t N e w s
Tembo 1 well drilling to continue through November
Posted on : Friday, 31st October 2014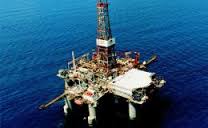 Africa-focused oil & gas company Wentworth with exploration and drilling operations in the Rovuma Onshore Concession in northern Mozambique has announced that the Tembo-1 exploration well has reached a depth of approximately 2,965 meters in Cretaceous age rocks.
This is short of the programmed drilling to the Jurassic at a total depth of 4,397 meters or 4,250 meters True Vertical Depth Sub Sea and hence is expected to continue through the month of November with no clear projection on when the drilling will be complete.
Originally the well that was spud in June was to take 60-90 days initially faced delays that have led to the prolonged drilling period.
"We remain a tight hole on Tembo-1 and still plan to announce results once drilling operations have been fully completed," reads a statement from the company.
The Tembo Prospect is one of the larger prospects (on pre-drill estimates) to be drilled to date in the onshore Rovuma Basin region of East Africa.
It is a high impact frontier well and, if successful, could add significant new oil or natural gas resources for Wentworth and open up an entirely new play fairway.
To date there have been two wells drilled in the Rovuma Onshore Concession including the Mocimboa-1 well, which encountered oil and natural gas shows in the Cretaceous and is located approx. 17 kms to the northeast of the Tembo-1 well.
Following completion of drilling the Tembo-1 exploration well, Wentworth says the drilling rig will be mobilized to the northern section of the Onshore Rovuma Block and commence drilling a second exploration well, Kifaru-1.
Source : OIL NEWS KENYA