M a r k e t N e w s
Self-Sufficiency is Key for Tanzania
Posted on : Tuesday, 5th June 2018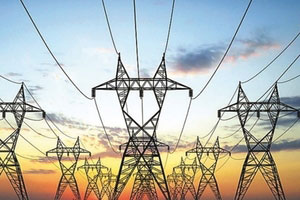 It is estimated that about 30 percent of Tanzanians have access to electricity from the national grid and self-installed energy sources.
That is the case despite the country having abundant energy sources. Access to electricity has remained one of the major challenges in Tanzania.
32.8 percent of Tanzanians accessed electricity in 2016, according to the World Bank development indicators
The National Accounts 2007-2016 published in November last year by the National Bureau of Statistics showed the share of electricity to the GDP at 0.9 percent in 2016, lower than 1.1 percent in 2014.
The World Bank report 2016 showed rates of access to electricity in other East African countries as 56 percent in Kenya, 29.4 percent in Rwanda, 26.7 percent in Uganda and 7.6 percent in Burundi.
The Tanzania national accounts show that electricity accounted for Sh914.94 billion to the GDP (at the current market price) in 2016 from Sh232.6 billion in 2007.
When calculated at the 2007 prices, electricity contributed Sh416.9 billion in 2016 compared with Sh297 billion in 2010. Its share has remained at 0.8-0.9 percent between 2007 and 2016.
Hydropower is the main source of electricity in Tanzania but over the years, reliability has been declining due to vagaries of weather.
The major sources of hydro generation power plants are in Iringa, Dodoma, Morogoro, Tanga, and Kilimanjaro.
Under the small power producers' framework, some mini-hydropower projects have been developed or are in the process of being developed in various parts of the country.
In 2010, the discoveries of gas added up another option for Tanzania's electricity generation. Until now, gas accounts for 50 percent of electricity generation in Tanzania.
The government is also planning to exploit more sources of electricity such as natural gas, hydropower, geothermal, wind and solar to ensure energy efficiency.
The Power System Master Plan 2007-2031 envisages the construction of 120 MW of PV capacities by 2018. Several private companies expressed an interest in developing 1-10MW grid-connected solar plants.
From next financial year, the government has vowed to implement the Stiegler's Gorge hydropower project.
The project will cover 1,350 sq km of Selous Game Reserve's 45,000 sq km.
Currently, the country has a total installed capacity in the grid of around 1,516MW, and the Stiegler's Gorge will produce 2,100MW.
Tanzania has only one power utility, which is a vertically integrated company that monopolizes power distribution and supply. Tanesco also engages in production.
Tanesco own generation system consists mainly of hydro and thermal based generation. Whereby hydro contributes the largest share of Tanesco's grid power generation. Hydropower plants comprise 50.6 percent of total installed capacity while thermal plants contribute 49.4 percent.
The hydro-plants are all interconnected with the national grid system and their installed capacity for each station is as follows: Kidatu 204 MW; Kihansi 180 MW; Mtera 80 MW; Pangani 68 MW; Hale 21 MW; Uwemba 0.843 and Nyumba ya Mungu 8 MW totaling to 561.84 MW.
Source : Bizmap