M a r k e t N e w s
Private Sector Involved in Attainment of Kenya's UHC Project
Posted on : Wednesday, 18th April 2018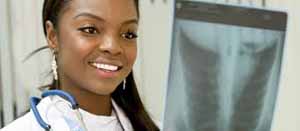 The Cabinet Secretary for Health, Sicily Kariuki has met with the Development Partners in Health Kenya (DPHK), the renowned Health donors gathering and has made affirmations about the utilization of the assets accumulated.
The CS also said that an internal system for Development Partners Coordination will be put in place in the coming week.
She gave thanks to the dedication and hard work of the county governors in spreading the vision of the Universal Health Coverage Project. She additionally weighed in on the significance of building stronger healthcare systems with the hope to make healthcare on Kenya's northern front more accessible to citizens.
Ministry Chief Administration Secretary,Dr. Rashes Aman, Outgoing Principal Secretary, Mr. Julius Korir, Director of Medical Services, Dr. Jackson Kioko and other senior ministry officers were also took part in the meeting.
Prinncipal Secretary, Julius Korir was quick to render his gratitude to development partners as they are responsible for 33% of the Ministry's health budget. "Through this collaboration, the Ministry has been able achieve better health outcomes for Kenyans," he was cited saying.
The development partners on their half lauded the efforts of President Uhuru Kenyatta who has made the Universal Health Coverage one of the present administration's four primary goals within the next five year time frame. "The Development Sector is energized by this commitment," they said.
Source : bizmap.com