M a r k e t N e w s
Kenya is capable of driving the Safari Rally back onto the WRC, Todt
Posted on : Thursday, 1st March 2018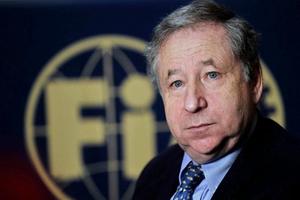 Todt was received by Kenya Motorsports Federation (KMSF) President Phineas Kimathi upon his arrival on Monday for the 2 days visit.
Kenya is competent of driving the Safari Rally back onto the World Rally Championship, says International Automobile Federation (FIA) President, Jean Todt.
He further added organizers in Kenya should meet all the guidelines as provided by the FIA. "I am your friend but you must deliver. I would want a good Safari used to promote road safety in Africa" added Todt.
It is while officially opening these offices on Tuesday that Frenchman Todt went through nostalgic memories of the Safari Rally. He was particularly struck with images of himself competing in the 1978 Safari in a Peugeot 504 Coupe, saying the Safari Rally deserved to go back to the WRC calendar.
He admitted that he was very sad when the Safari lost the WRC status in 2002. But Kenya must match commitment with action and meet all conditions required of it was meaningful he expressed his satisfaction with the progress Kenya is making including the government's support and use of closed roads.
He expressed his satisfaction with development Kenya is making which also includes the Kenya government support and utilization of closed roads.Earlier Todt held private talks with President Uhuru Kenyatta who provided his support for a WRC Safari as part of his legacy in his second and final term in office.
The Kenya government earlier this year funded the project with USD 2.5million. He assures that safety for fans, spectators, rally cars and drivers will be the major key factor.
Kenya hopes to have a candidate rally next year before having it back as a WRC round in 2020
Kenya's largest KCB Group CEO Joshua Oigara said the private sector is entirely behind the Safari because of its sole position as a national asset.
Source : www