M a r k e t N e w s
Tanzania Mulls Investing in Geothermal Power
Posted on : Wednesday, 29th October 2014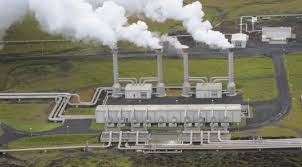 TANZANIA is looking into investing heavily in renewable energy, especially geothermal power on that the rock originated heat energy happens to be both cost-effective and greener for the environment.
Speaking in Arusha, Assistant Commissioner for Renewable Energy in the Ministry of Energy and Minerals, Mr Edward Ishengoma, revealed during the official opening of a two-day geothermal training that renewable energy was currently the last resort in the wake of ravages from global warming.
The event was part of the Fifth African Rift Valley Geothermal Conference. The conference is expected to bring on board more than 400 experts in geothermal and renewable energy issues from different parts of the world.
The official said once all geothermal sources were explored Tanzania would be in a position to sell surplus power to neighbouring countries. He said Tanzania had 50 identified potential areas across the country which were yet to be explored.
"As government, we want to effectively utilise all potential sources of power available in the country, including geothermal," stated Mr Ishengoma.
Tanzania has the longest rift stretch in eastern Africa, 52 identified sites with a geothermal potential of 650MW that have not been fully exploited. For many years, Tanzania relied much on hydropower as the main source of power, which proved a failure as most rivers fell prey to the impacts of climate change.
"So, the discovery of gas in the southern region of Mtwara and now geothermal would boost Tanzania's industrial base as well as reducing power tariffs by 20 per cent," the official maintained.
Speaking at the official opening of the two-day short training course on geothermal energy, Arusha Regional Commissioner (RC), Mr Magesa Mulongo, said Africa was represented by Tanzania, Burundi, Comoro, Djibouti, Eritrea, Rwanda, Uganda, Kenya, Zambia and Malawi.
The RC called for the need to explore and develop geothermal energy because of its reliability and affordability compared to the traditional hydropower.
"Our efforts and plans should be based on resources that do not diminish and compromise with our environment, and in this context renewable energies such as geothermal are inevitable," he said, adding:
"This training is expected to enhance Tanzania's capacity to develop geothermal renewable resources whose development is complex and expensive and need coherent knowledge."
It is estimated that the geothermal potential of Tanzania is about 650MW, of which most of the prospects are located within the East African Rift System.
There are about 50 geothermal prospects in Tanzania grouped into three main prospective zones - the Northern Zone (Kilimanjaro, Arusha and Mara regions), the Southern Zone (Rukwa and Mbeya regions) and the Eastern Coastal Belt which is associated with rifting and magmatic intrusion (Rufiji Basin).
Source : ALL AFRICA