M a r k e t N e w s
Ethiopia Largest FDI Recipient in Africa
Posted on : Wednesday, 18th April 2018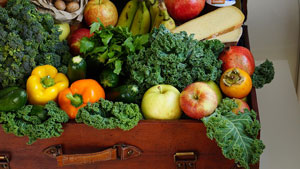 Federal Democratic Republic of Ethiopia President Dr. Mulatu Teshome said Ethiopia has transformed into the biggest recipient of Foreign Direct Investment (FDI) in Africa.
The seventh International Conference on Pulses, Oilseeds and Spices was under way with the subject 'Africa the future pulses and oil seeds supply'. Speaking on the event, President Mulatu said that the most recent United Nation Conference on Trade and Development (UNCTAD) report showed that FDI flow to Ethiopia surged by 46 percent this year to accomplish gaining 3.2 billion USD irrespective of the diminishing interest in other parts of Africa.
In addition, he included that such an economic achievement is the unmistakable sign of the government's commitment in handling vital policy reforms and public expenditure over the earlier decade that has helped shape a developing and dynamic private sector.
The President also commented that the government would continue with its undertakings in policy and regulations correction over a broad traverse of sectors to maintain good distance from business operation impediments. Big improvements in physical infrastructure and significant investment in social infrastructure to build a strong human capital base are fundamental concentrations of the government to impel the private sector and draw in more FDI, as specified by him.
The agricultural export performance data of the previous ten years demonstrate that oilseeds and pulses subsectors have recorded 1.7% expansion in volume, 8.14 in value and 20.1 average growth rates independently. The president noted, "The increment observed is not only in export volume and value but also in the number of destination countries."
Bekele Bulado, Minister of Trade said that the government is eager to see the private sector hold a significant part and be the establishment of the nation's economy.
He noticed that the nation is attempting to develop a capable marketing structure and there exists a highly gainful investment opportunity in Ethiopia.
Different trading, import and export organisations who contributed 13 to 22 million USD to the nation's forex wage in the last fiscal year were awarded in the function.
Source : bizmap.com