M a r k e t N e w s
Huge Scope for Digital Financing in Africa
Posted on : Monday, 16th October 2017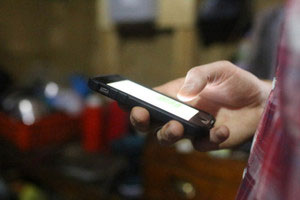 Financial sector players have revealed that co-operation between telecommunication companies and microfinance banks are yet to be achieved. This co-operation was planned with the hope of coming up with new products and services that would further boost funding for micro, small and medium enterprises (MSMEs).
Micro-financiers will have a critical role to play in the development of MSMEs and in a broader sense also in the development of the nation as a whole through the creation of new job opportunities and an improved standard of living.
The Central bank of Kenya (CBK) has already licensed 13 microfinance banks while the market also expects to see new products hit the shelves in the telecom sector, with mobile phones and related services now in vogue and making some remarkable progress in the market.
The growing trend of mobile money backed by a conducive, regulatory environment and affordable connectivity will only further encourage innovations in the sector and improve financial inclusivity.
The Kenya Bankers Association (KBA) has also hailed the financial sector's impressive record of constantly identifying and introducing new innovations with low costs, improved efficiency, and opportunities for growth which have made the lives of many Kenyans easier.
"To fuel their growth engines MSMEs continue to minimize lack of credit. And where credit is available, it may not be affordable to the MSMEs," added Habil Olaka, the KBA chief executive during a launch event for Maisha Microfinance bank.
Maisha MFB is also now the first telco-backed microfinance to come up with a mobile money service in the Kenyan market and only the fourth financial institution after Commercial Bank of Africa (CBA), Kenya Commercial Bank (KCB) and Equity Bank to do the same.
Mr. Olaka concluded stating that "Digital financial services have re-defined service delivery within the sector, providing greater access to mainstream banking services, especially to the underbanked. We are pleased with Maisha Microfinance Bank's aggressive innovation strategy which leverages Africa's most utilized technology, the mobile handset, to provide a platform that not only extends financial services but also enhances a savings culture within our population,"
Source : Business News Africa