M a r k e t N e w s
Africa Biogas Partnership Programme to deliver 100,000 biogas plants in Africa
Posted on : Monday, 20th October 2014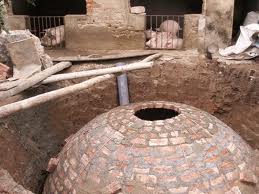 Five African countries will benefit from the Africa Biogas Partnership Programme (ABPP) that will see construction and installation of 100, 000 biogas plants by 2017. The program, a partnership between Hivos and SNV, will see about half a million populations in Ethiopia, Kenya, Uganda, Tanzania and Burkina Faso gain access to sustainable energy source. The first phase of the project was targeted at constructing 70, 000 biogas plants by end of this year according to Hivos.
The program will seek to aid national programs on domestic biogas in each of these countries. The Africa Biogas Partnership Program will also help in achieving Millennium Development Goals. The biogas plants to be constructed will leverage on the commercially viable and market oriented biogas sector and will serve as local energy sources. Lately this month, SNV has announced a tender for evaluation of the Africa Biogas Partnership Programme (ABPP) in Burkina Faso and Tanzania.
Through the program, 10,000 biogas digesters will be set up in Kenya. In total, 35,000 biogas digesters will be constructed by end of this year in the countries concerned. The Kenya National Domestic Biogas Programme (KENDBIP) was working with 90 biogas construction enterprises (BCEs) in the country to see construction of the plants.
Directorate General for International Cooperation (DGIS) of the Dutch Ministry of Foreign Affairs and SNV – Netherlands Development Organisation are the financiers of this ambition, with DGIS contributing an amount that covers a third of overall program costs – at the tune of over US$ 25m.
Hivos is playing the role of the fund and program manager and the funding will be channeled through them. The company operates from Nairobi. In addition to being under knowledge management at the international level, SNV has capacity building operations in the five countries mentioned.
The ABPP program also benefits from knowledge gained by SNV, attained through setting-up of large-scale domestic biogas program in Asia. ABPP is part of DGIS's broader goal of seeing that 10 million people get sustainable energy.
The program will help reduce greenhouse gas emissions since biogas is a clean energy source. This will lead to improvement on global warming since lesser fossil fuels will be used. The program will also help create more employment opportunities in these countries.
Through construction of biogas plants, Africa Biogas Partnership Program will see the lives of many Africans improve. An example will be women and children who will get smokeless health cooking options. Environmental destruction will also be reduced as the program will help eliminate use of biomass fuel especially firewood. In addition, more people will see get more time to get involved in other economic activities apart from gathering firewood and cooking agents.
Soil fertility and thus food production will be increased followed application of bio-slurry (an organic fertilizers) on the fields. This will help reduce cases of hunger and malnutrition. Hivos said it had reported success in "approach of brokering partnerships between existing organisations and institutions and creating new biogas plant construction companies" in relation to the project.
Source : construction review online