M a r k e t N e w s
Shippers set to access West African Gas Pipeline
Posted on : Monday, 6th October 2014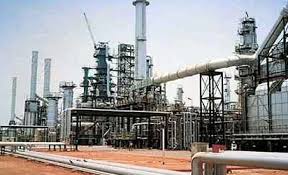 The West African Gas Pipeline Company (WAGPCo) has opened its pipeline to be accessed by independent gas shippers to maximise the potential of the facility, which has been underused over the years.
The pipeline can currently carry 170mscfd and has potential to carry additional volumes of up to 474 mscfd.
The WAGP's present contractual volume is 132mscfd and WAPCo said on Monday that it was positioning itself to make available the sub regional infrastructure to transport more gas.
It also highlighted pipeline safety and improvement in pipeline utilisation as two priority areas it was focusing on.
The General Manager, Corporate Affairs, WAPCo, Mrs. Harriet Wereko-Brobby, told journalists in Lagos that the declaration of "open access" for the pipeline in July 2012 had paved the way for the pipeline to be available to other shippers aside NGAS.
WAPCo transports gas based on agreements between a shipper, NGAS and its customers, CEB in Togo and Benin, and the Volta River Authority in Ghana.
To this end, Wereko-Brobby said WAPCo had held a number of fora that brought together gas producers, transporters, marketers, regulators and power generation companies.
These, according to her, served as an avenue for increased interaction between the current and potential buyers, sellers and shippers on the WAGP, and that the company expected the interactions to ultimately lead to increased business for WAPCo.
Source : energy mix report