M a r k e t N e w s
CAMAC announces fivefold increase in recoverable prospective resources offshore Nigeria
Posted on : Monday, 6th October 2014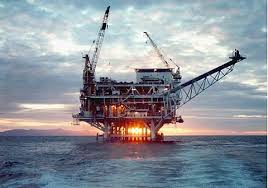 CAMAC Energy Inc. ("CAMAC Energy" or the "Company") (NYSE MKT: CAK) has announced that an updated independent assessment of the Company's prospective resources for four offshore Nigeria prospects located within Oil Mining Leases ("OMLs") 120 and 121 by DeGolyer and MacNaughton ("D&M") has increased the Company's unrisked P50 recoverable resources from 537 million barrels of oil ("MMbbl") to 2,377 MMbbl in four of its top exploration prospects.
The independent assessment was prepared in accordance with the Petroleum Resources Management System (PRMS) approved in March 2007 by the Society of Petroleum Engineers, the World Petroleum Council, the American Association of Petroleum Geologists, and the Society of Petroleum Evaluation Engineers. The effective date of the report is September 15, 2014.
The unrisked prospective resources volumes for the four prospects covered by the D&M report are summarized in the following tables. A copy of the complete D&M report can be found on the Investors section of the Company's website at www.camacenergy.com.
Given the large quantity of prospects in CAMAC Energy's portfolio, these estimates reflect only a select portion of the Company's prospective resources offshore Nigeria, and do not include any resource estimates for the Company's assets in Ghana, Kenya, and Gambia. CAMAC Energy is operator and owns a 100% working interest in OMLs 120 and 121.
Source : Energy mix report