M a r k e t N e w s
Mineral beneficiation, industrialisation key to development 
Posted on : Monday, 6th October 2014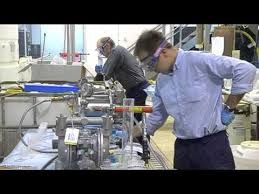 JOHANNESBURG (miningweekly.com) – The key to the development of South Africa lay in mineral beneficiation and industrialisation in joint development with its regional neighbours, South Africa's new Finance Minister Nhlanhla Nenetold the Centre for Education In Economics and Finance (CEEF).
Resource-endowed countries that had failed to move up the value chain had registered short bursts of growth, but never the kind of relentless growth that had persisted over decades and resulted in intergenerational wealth creation and the reduction of poverty, inequality and unemployment.
He suggested that South Africa's vast $2.5-trillion nonenergy mineral endowment could be more adequately leveraged within South Africa's Cabinet-approved beneficiation strategy, which targeted adding value to the country's gold, platinum, diamonds, iron-ore, chromium, manganese, vanadium, nickel and titanium, energy coal and uranium endowments.
Five pilot value chains had been identified as energy, steel and stainless steel, pigment production, auto catalyst and diesel-particulate filters, diamond processing and jewellery, and Section 26 of the Mineral and Petroleum Resources Development Act Amendment Bill would require a proportion of mineral output being reserved for use in local value-adding activities and sold locally at a developmental price.
In addition, special economic zones, research and development incentives, tax inducements and international trade agreements were in place to encourage downstream value addition and investment.
Government had also committed to providing transport, electricity and water infrastructure to enable greater beneficiation growth.
When formulating policy, government would continue to be cognisant of mining's valuable existing contribution to the South African economy, which included an 18% indirect contribution to gross domestic product (GDP), the employment of 514 000 workers, the supply of 50% of exports, its inducement of large stock exchange capitalisation and its attraction of foreign inflows that helped to finance the current account.
Government thus needed to have a balanced approach to downstream development, with due consideration being given to electricityavailability, levels of investor confidence, national limitations and the need for South Africa to remain a premium mining investment destination.
Regional integration would increase market size, enable firms to improve economies of scale and pave the way for the development of regional value chains, which could lower input costs by reducing the high cost of sourcing goods from afar.
Greater regional integration would also enable firms to use different skills sets and endowments like gas in Mozambique, oil in Angola, minerals and agriculture in Zambia and water in the Democratic Republic of Congo.
The International Monetary Fund had estimated that sub-Saharan Africa – where the GDP per person had tripled from $530 in 1995 to $1 569 in 2012 – would grow at an average rate of 5.5% over the next two years and the region's private companies were increasingly taking the lead in finding ways to collaborate and innovate as growth unfolded.
Cross-border greenfield investment projects originating within Africa had increased to 18%, from less than 10% in the early 2000s.
Of the total foreign direct investment of $57-billion into the African continent in 2013, $13-billion flowed into Southern Africa.
South Africa remained the largest investor in Africa, with the total stock of South African investments in the continent totalling $23.6-billion, compared with China's $21.7-billion.
Exports to the Southern African Development Community (SADC), excluding Southern African Customs Union countries, comprised 13.7% of total exports in 2013, up from 8.8% in 2007, with the SADC currently forming the second-biggest and fastest-growing market for South African manufactured goods.
Successful regional integration would require the integration of industrial policies and the identification of specific country endowments and, where borders were porous, standardised and aligned regulation was critical.
It also had tax implications, and the tax and exchange control incentives that National Treasury had developed to promote trade and investment were focused on local companies seeking to benefit from African growth.
"This is tricky ground in which we are negotiating with our regional neighbours," Nene disclosed.
He expressed the hope that the current package of policy and funding initiatives were sufficient to realise beneficiation and diversify the economy towards industrial sectors that had sustainable growth and employment potential.
Source : http://www.engineeringnews.co.za