M a r k e t N e w s
A US 260m peat power plant to be constructed in Rwanda
Posted on : Monday, 29th September 2014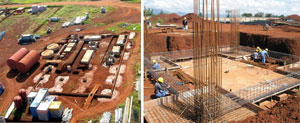 The government of Rwanda is planning to construct a new US$ 260m peat-fueled power plant in Gisagara district, Rwanda to add up to 80 megawatts into its national grid.
To be constructed in partnership with a Turkish company, Hakan, the new peat power plant will help address the country's growing energy demands.
The project is the second in the country after the Gishoma peat power plant that is nearing its completion and expected to generate 15Megawatts.
According to officials, the new project has kicked off with mining of peat before the plant is established. It is expected that the new peat power plant will start producing electricity by 2017 after completion of the first phase. The second phase is expected to add another 40 megawatts and will kick off in 2017.
Rwanda may, through this new peat power project, woo investors into the energy sector to enable it achieve its target of generating at least 563 megawatts and to connect at least 70 per cent of Rwanda's households by 2017.
The country has invested billions in hydro-electricity and methane gas as it strives to meet its targets in line with socio-economic development and poverty reduction strategy.
The projects' officials are optimistic that the completion will see a significant reduction in the cost of electricity in the country.
Source : www.constructionreviewonline.com