M a r k e t N e w s
World Bank Offers Airtel $3m To Boost Financial Inclusion In Rural Uganda
Posted on : Wednesday, 24th September 2014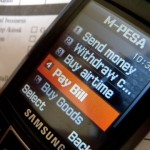 Financial Inclusion has become a major theme of the ongoing 21st century as governments and international organizations have realized its importance and its potential to boost economic development; it is with this understanding that the International Finance Corporation (IFC) of the World Bank has struck a $3.9 million advisory services agreement with Airtel Uganda.

The deal is to last for three years and help Airtel Uganda in boosting its mobile money initiative in the rural communities thus reducing the number of financially excluded and underserved people in Uganda. To ensure its success, the IFC will also provide advisory services on agent network management and product development, this will be achieved by funding from the Bill & Melinda Gates Foundation.

This development comes weeks after the IMF released reports that linked overall economic growth with the depth of penetration and availability of financial services.

Greta Bull, IFC Head of Micro Retail Advisory Services in Sub-Saharan Africa, explained the rationale for the deal saying; "The lack of access to formal financial services means many Ugandans have no safe or sustainable way of saving or transacting money. Mobile money offers great potential in extending formal financial services also to the low-income market, and our partnership with Airtel Uganda will further that cause."

Apart from Uganda, Airtel Mobile Money is available in 16 other African countries and is an expression of Airtel's long term commitment to the continent; users of the service are able to perform basic banking operations such as sending and receiving money across networks, depositing money into their bank accounts, making payments for utilities, goods and services all from their mobile phone.

As more Africans become financially included, the continent's economic profile will further improve and poverty should see a commensurate reduction.
Source : ventures-africa.com