M a r k e t N e w s
China to transfer renewable energy technology to Africa
Posted on : Monday, 22nd September 2014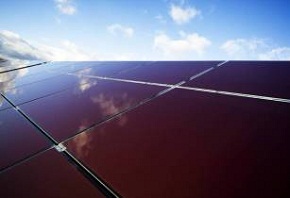 China to work on a US$2.7mn project with Ghana to transfer renewable energy technology to the African nation
Officials from the the Chinese and Ghanian governments consolidated the partnership, according to a report from the United Nations Development Programme (UNDP).
Entitled 'China-Ghana-South-South Cooperation on Renewable Energy Technology Transfer', the alliance marks the objective of the Chinese government to transfer renewable energy technologies that will ideally suit the needs of Ghana, such as solar and wind for irrigation, biogas, mini hydro and improved cook stoves.
The project, which is likely to extend for a period of four years, will help rurals gain improved access to energy.
"We want this project to represent a best practice in South-South cooperation. We want it to effectively address Ghana's need to increase universal energy access through off-grid community-based electrification and increased share of renewable energy," said Gita Welch, acting resident representative of UNDP Ghana.
While Ghana has attained a 70 per cent nationwide electrification rate, only 40 per cent of rural areas have access to electricity, revealed UNDP's report. Through this project, lighting, commercial opportunities and access to water, healthcare and information technology can be made available to Ghanaians.
The four-year project is being funded by the government of Denmark, and is a key component of UNDP's strategy to implement Ghana's Sustainable Energy for All (SE4ALL) Action Plan
Source : www.africanreview.com