M a r k e t N e w s
Over US$ 1bn worth wind power plants to be completed in Egypt within 3 years
Posted on : Monday, 22nd September 2014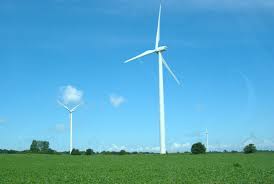 A network of wind power farms, with 600-megawatts will be set up in Egypt in three years. This is according to Egyptian Vice President Wael Hamdy. El Sewedy Electric, which is the company planning to build the farms, will start on measuring wind speeds, assessing key environments and carrying out topographic studies in relation to the wind power plants project.
Elsewedy Electric was named on July as the winner of the state tender to set up six wind power plants in Egypt, each with about 100MW.
The Gebel El-Zeit wind energy project is expected to be part of the Egypt's government to increase renewable energy in the country. On March this year, Egypt's Ministry of Electricity and Energy set out an agenda to add 20% of renewable energy into its national grid by 2020. This includes 12% from wind and 8% from hydraulic and solar energy.
The Gebel El-Zeit wind energy project may also increase the participation of private sector in energy generation, since part of government's commitment is to have the private sector contributing 67% of the wind farms by 2020, according to the set out plan.
The vice president has revealed that the Gebel El-Zeit wind power plants project will cost over US$ 1b.
Gebel El-Zeit wind power plants project will be detrimental to Egypt's plan to break away from reliance on gas generated power. The country has also been hit by energy crisis. The government has also announced plan to cut subsidies programmes and support renewables.
Source : construction review online