M a r k e t N e w s
Zimbabwe to Get 1200MW Thermal Power Station
Posted on : Monday, 22nd September 2014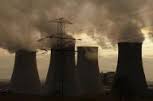 A 1200 MW thermal power station and a coal mine are set to be constructed in Western Zimbabwe, after three firms from China came up with the proposal. These projects will help cut down on power shortages in a country where only 1100MW of power is being produced at the moment. This is just half of what consumers really need.
The three companies under the thermal power station deal are Shanghai Electric, Shenergy Co Ltd and Nan Jiang Group, whose partnership will lead to the formation of Southern Africa Shanghai Energizer Company (SASEC). SASEC would then mine coal in the country, and also construct a Power Plant in the Zimbabwe's Western coal mining belt.
According to the Chairman of the Southern Africa Unit of Nan Jiang Jonathan Kadzura, the thermal power station will be constructed in three stages and will have a production capacity of up to 1200 MW. They will also finance it independently.
Upon completion of the new thermal power station, SASAEC will be selling electricity to the state owned power company in Zimbabwe, and also export to various regions.
Earlier in the month, Chinese Power Firm Sino Hydro started work on the Kariba Hydro Power Plant to add 300MW.
The President of Shanghai Electric Zheng Jianhua noted that his firm is able to finance investments on power and build more power stations to cater for shortages experienced.
Source : construction review online