M a r k e t N e w s
Power sector investment ll hit $20bn in 2017 —NERC
Posted on : Friday, 19th September 2014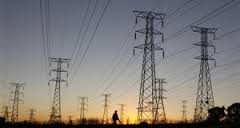 Investment in electricity will average $20bn per annum in 2017, the Chief Executive Officer, Nigerian Electricity Regulatory Commission, Mr. Sam Amadi, has said.
Amadi spoke at a seminar tagged, 'Dividends of Privatisation of the Nigerian Power Sector', organised by the financial services group of the Lagos Chamber of Commerce and Industry.
Amadi, who was represented by the Head of NERC South West, Zonal Office, Mr. Michael Falosey, said there would also be rising competitive entry for embedded and on-grid generation and a huge amount of project planning, engineering, construction and financing will be generated.
According to him, regulatory capacity will be more widespread and state governments will have to develop capacity to regulate market operations carried on purely within their boundaries.
He said, "NERC will remain relevant and will evolve into managing a framework that relies on its capacity to identify, anticipate and eliminate potential harm either directly but probably more often through industry panels, committees and prudent as well as judicious use of its portfolio of regulatory instruments.
"The regulator is determined to ensure the evolution of the Nigerian Electricity Supply Industry into rule-based sector that guarantees investment and the provision of reliable and cost-effective supply to all consumers."
The Managing Director of Eko Electricity Distribution Company, Mr. Oladele Amoda, said the challenges in the power sector grew with time in the face of weak infrastructure especially in the past 20 years.
He said, "It is a fact that the evolving power market in the country still has some teething problems. These problems are however not insurmountable. With the steps being taken by the new owners and government to tackle all the issues headlong, there is a very high hope that very soon Nigerians will start experiencing bigger dividends of the privatisation of the power sector.
"The journey to the attainment of safe, affordable and reliable, development-enhancing electricity power system in our land has since begun and the power sector will surely reach the destination in record time."
While highlighting the funding challenges and options in the emerging power sector, the Managing Director of FBN Capital Limited, Mr. Kayode Akinkugbe, said there should be an avenue for pension funds to be invested in the power sector.
Source : energy mix report