M a r k e t N e w s
Kenya oil resources to almost double with more drilling
Posted on : Friday, 19th September 2014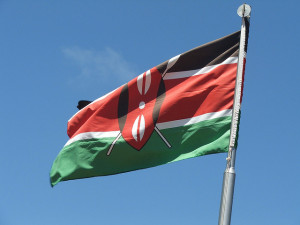 Kenya expects its estimate of oil resources to almost double to 1 Bbbl as well-drilling climbs and the government forges ahead with plans to build an export pipeline, an energy ministry official said.
Tullow Oil Plc. and its partner Africa Oil Corp. have discovered an estimated 600 MMbbl of oil in the South Lokichar basin since announcing the country's first crude find in March 2012. The discovery has spurred the East African nation to accelerate infrastructure-development plans, including construction of an oil pipeline that will link Uganda to a planned port in the Kenyan coastal town of Lamu.
Initial data acquired from northern Kenya indicates the figure for estimated oil resources is set to rise with increased drilling, said Petroleum Commissioner Martin Heya.
"Most licenses will move to the drilling stage next year because that is when their initial license period of two to three years starts to expire," Heya said in a Sept. 16 interview in the capital, Nairobi. "They usually use the initial phase for data collection" and spend the second stage conducting exploration drilling, he said.
Kenya has licensed 41 out of its 46 oil and gas blocks to 21 companies including BG Group Plc, Eni SpA, Anadarko Petroleum Corp. and Total SA, said Heya. The country may start producing oil at the end of the decade, as it aims for quicker production of natural gas to first meet domestic power-generation needs before any surplus supplies can be exported, President Uhuru Kenyatta said in an interview Aug. 2.
Gas Finds
Africa Oil, which found gas in Sala-1, Block 9 in the Anza Graben in northeastern Kenya, is discussing fast-tracking gas-to-power development and a production-sharing contract with the Kenyan government, according to its website. Africa Oil has a 50% interest in Block 9, which it operates, while the remaining stake is owned by Marathon Oil Kenya Ltd.
"There is about 1 Tcf of natural gas now that can power a 550-megawatt power plant for 20 years," Heya said. "Government plans to extend the transmission line to the area of discovery. We also expect more gas resources as Africa Oil completes drilling Sala-2 and moves to Sala-3."
Tullow, which has interests in five blocks in Kenya, said last month that "successful results" from appraisals in two onshore blocks, 10BB and 13T, reinforces the London-based company's belief that the northwestern South Lokichar basin holds considerable potential. Neighboring basins may have similar promise, it said.
The governments of Kenya and neighboring Uganda are recruiting contractors for the construction of an oil pipeline scheduled to be completed by 2018, Energy Secretary Davis Chirchir said on Sept. 16.
Kenyatta said that his administration plans to have new legislation in "months" to guide activities of the oil industry and maximize the country's benefits from the sector.
Source : energy mix report