M a r k e t N e w s
Egypt: Cabinet Decision Allows Renewable Energy Authority to Produce and Sell Electricity
Posted on : Thursday, 18th September 2014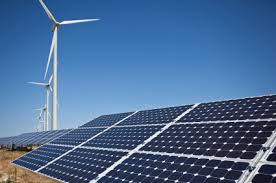 Cairo — Egypt's cabinet amended on Wednesday the law governing the New and Renewable Energy Authority (NREA) to allow the authority to form companies to produce and sell electricity.
The NREA works under the auspices of the ministry of electricity. It is concerned with carrying out projects for the production and use of renewable energy.
As per the new amendment, the authority will now be capable of luring investors into partnerships within the renewable energy sector, after the minister of electricity's approval of forming the new companies.
The decision is part of the state's policy to diversify the sources of electric energy, decrease the rates of fuel consumption in thermal plants and protect the environment from carbon emissions, read a cabinet statement released on Wednesday.
The NREA will also be able to make use of the revenues generated from the sale of electricity, as per the new amendment. The cabinet said that this will make the authority no longer in need of depending on loans, and will in turn allow it to "carry out its role as an economic authority in developing the national economy."
Addressing the annual two-day economic conference Euromoney, Investment Minister Ashraf Salman said on Tuesday that the government will propose projects to generate four thousand megawatts of renewable energy within two weeks. The projects include generating electricity from solar energy and wind energy, with seven billion dollars worth of investments.
Finance Minister Hani Dimian told the Euromoney conference that the cabinet has tariffed the price of electricity generated from renewable energy. The tariff should be announced after Wednesday's cabinet meeting, Dimian added.
Since the summer of 2012, Egypt has been facing its worst energy crisis in years, with power outages on the rise. Power cuts have specifically surged since the start of this summer.
Egyptian authorities have often owed the power crisis to a larger fuel crisis, which mainly involves a shortage in natural gas.
Source : ALL AFRICA