M a r k e t N e w s
Zimbabwe: Swiss Company Signs Solar Power Deal With Zinwa
Posted on : Thursday, 18th September 2014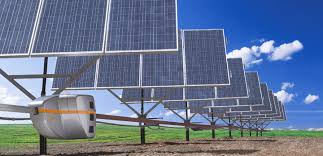 SWISS energy and communications company Meeco Group, through its Zimbabwean subsidiary, Our Sun Energy, has signed a multi-million dollar deal with the Zimbabwe National Water Authority to provide solar power to the parastatal's existing water treatment facilities across the country.
The deal is part of a Public-Private Partnership arrangement and will see the Swiss company eventually take over the designing, construction and operation of the water treatment plants controlled by the parastatal.
Our Sun Energy executive director Simba Mhuriro said that the two partners were now carrying out an assessment of the facilities to determine how much the deal is worth. "We are currently doing an energy assessment. Once we have an idea how much power needs to be generated we can then put a figure as to the size of the deal. Depending on ZINWA engineers, the assessment takes about two to three week," he said.
Mhuriro added that in the long-term, the company was aiming at connecting high-end solar modules with water pumping and irrigation solutions which are aimed at remote off-grid areas.
Source : ALL AFRICA