M a r k e t N e w s
Kaduna DISCO to commission 3 injection substations
Posted on : Wednesday, 17th September 2014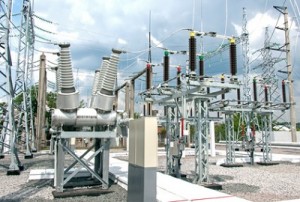 Kaduna Electricity Distribution Company (KEDC) is to commission three new injection sub-stations at the Nigerian Air Force Base, Mothercat and Hanwa in Zaria, Kaduna State, to improve power supply in the state, KEDC Chief Executive Officer, Alhaji Idris Mohammed, has disclosed.
Speaking in Kaduna yesterday when he hosted the leadership of the Correspondents Chapel of the Nigerian Union of Journalists, Kaduna State chapter, led by its Chairman, Malam Garba Muhammad, in his office, the KEDC boss commended journalists for their cordial relationship with his company.
He said the KEDC covers Kaduna, Zamfara, Sokoto and Kebbi states, adding that unlike the situation before he assumed office, when the company faced many negative reports and bad image, the media now helps to point out deficiencies such as fraud, poor service and illegal activities by staff to which solutions are immediately found.
Source : energy mix report