M a r k e t N e w s
Kenya seizes Hong Kong-bound rosewood from Madagascar's threatened forests
Posted on : Tuesday, 16th September 2014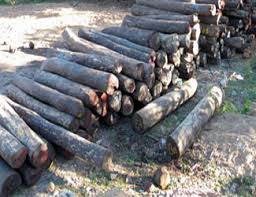 Kenyan customs officials seized dozens of shipping containers holding hundreds of tonnes of illegally logged rosewood from Madagascar, they said on Wednesday, the largest bust of its kind and worth as much as $13 million.
Illegal logging of hardwood in the Indian Ocean island's rain forests spiral led out of control after a coup in 2009 and remains rampant, conservationists say, threatening rare species, including lemurs, that are found nowhere else.
Famed for its wildlife and eyed by foreign firms for its minerals, Madagascar's tourism has struggled since the coup.
The haul on May 26 at the port of Mombasa, a popular transit point for drugs and ivory smugglers, was being shipped to Hong Kong and was loaded in Zanzibar, a semi-autonomous archipelago off mainland Tanzania.
"The ongoing crisis of illegal logging in Madagascar is wreaking havoc on the country's extraordinary biodiversity, and its hopes for sustainable development," the Environment Investigation Agency (EIA) said, noting that the 34 containers were carrying 640 tonnes of rosewood worth $12.8 million.
From Hong Kong, rosewood is commonly smuggled into mainland China where it is used to make luxury furniture.
Fatma Yusuf, a senior commissioner at the Kenya Revenue Authority, said the wood would be worth $6.8 million in China.
"We monitored the ship which along the way, was rerouted to Zanzibar and the cargo loaded on another ship, but eventually this ship docked at the port in Mombasa," he told Reuters.
The December election of President Hery Rajaonarimampianina is seen as a vital step to rebuild confidence in an economy which was crippled after investors fled and donors suspended support. Madagascar is one of the world's poorest countries.
Source : www.theeastafrican.co.ke