M a r k e t N e w s
Solar Industry in Africa: Moving Consumers Up The Energy Ladder
Posted on : Tuesday, 16th September 2014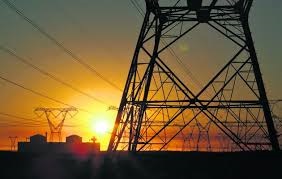 After successfully catalyzing the market for clean, affordable solar lighting products in the unelectrified, largely rural areas of Africa, the Lighting Africa program is moving up the energy ladder to support products that provide a wider range of energy services, beyond lighting and cellphone charging.
This expansion into larger systems is prompted by consumer and industry demands, as well as rapid development of new technology, and the emergence of new business models which make a wider range of modern energy services available to those previously unable to access them.
Lighting Africa will soon support solar home system kits, which typically include the solar module (panel), a power control unit, a power storage unit (batteries), and multiple lights. These kits may also include, or support, appliances such as radios, fans, laptops and TVs.
"We would now like to get more powerful solar products that we can run computers or TVs so that we can watch the World Cup or wrestling," one parent at a school on the outskirts of Dakar, Senegal told us during a recent visit.
Since its inception in 2007, Lighting Africa has supported the development and marketing of high quality, affordable lighting products for low-income households that rely on unsustainable, expensive lighting fuels such as kerosene.
These products include portable solar lanterns, task lights and single room lights, some of which can charge cellphones and radio batteries. They typically draw less than 10 watts in total power. As low cost, high quality consumer products, solar lanterns are transforming lives in the rural areas, particularly improving children study and unleashing the entrepreneurial spirit and aspirations of rural people.
Manufacturers have been listening to consumers, and taking advantage of falling prices of solar PV modules, batteries, and LEDs to develop a new generation of super-efficient appliances and products to further meet household and small business needs and fulfill consumer aspirations.
In response to this market trend, Lighting Global, a sister program to Lighting Africa, is in the process of expanding the productquality assurance framework to cover this emerging category of larger – 10W to 100W – solar home systems (SHS) kits which are marketed as packaged plug and play kits that can be installed by consumers without professional expertise.
"Quality has been, and will continue to be the bedrock of the off-grid solar lighting market," says Dan Murphy, the World Bank Lighting Africa Program Manager. "Market studies have shown product defects and malfunction to be a leading cause of market spoilage; we want to ensure solar home system kits also take off on the right footing."
Over the coming year, the Lighting Global team, which oversees the product quality verification process, will consult with manufacturers and with the Global Off-Grid Lighting Association (GOGLA) to develop a suitable quality assurance framework for solar home system kits.
The new quality assurance framework will be tested on products already in the market, and eventually submitted to the International Electrotechnical Commission (IEC) for adoption globally.
"We plan to use the same set of principles to balance affordability, innovation, and rigor in developing standards and test methods for the solar home system market," says the Lighting Global Head of Quality Assurance, Dr Arne Jacobson.
Moving up the energy ladder into larger systems will enable greater access to modern energy, helping to achieve Sustainable Energy for All.
Source : www.lightingglobal.org