M a r k e t N e w s
Nigeria: Access Expansion Drive - FG Leverages On Draft National Policy On Renewable Energy
Posted on : Monday, 15th September 2014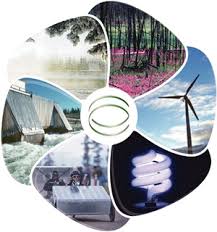 The Minister of Power, Prof. Chinedu Nebo has disclosed that the proposed National Policy on Renewable Energy and energy efficiency has been conceived by Government to drive its quest for electricity expansion nation-wide.
The Minister, who was represented by his Senior Special Assistant, Prof, Chidi Onyia, averred that the proposed policy framework that will drive renewable energy issues is a product that would be well accepted internally and externally. He thus urged the participants at the workshop to do all within their capacities to fast track it, as it is a key element in the renewed efforts of the Federal Government to increase and expand access to electricity by Nigerians, especially in the rural areas.
He said, the power sector has been marred in the past, partly due to unnecessary emphasis on the national grid, which has been proven to be incapable to reach communities that are far flung and remote.
The new matrix is based on greater access, easy cost recovery mechanism and indeed guide with approach to ensure that more Nigerians have access to electricity.
He then urged the participants at the workshop drawn from the industry, civil society groups, Non-Governmental Agencies and other stakeholders to brace-up to the challenge of championing a new order that will drive the nation's power sector.
The Co-ordinator of the Workshop, Engr. A. Adebisi described the policy as a document that will push the nation far ahead of its peers on the continent, as it has been conceived to provide a lead and sense of direction for all actors in the nation's electricity industry from Generation to Transmission and Distribution.
Presidential Aide on the North-East Transformation, Prof. Soji Adelaja, an economist, earlier in his key note address, assured participants that the policy will take Nigeria into the global picture as a country serious and ready to address its power challenges.
He said that the policy is long overdue against the back drop of the compelling need for Nigeria to harness its vast energy potentials.
Prof. Adelaja said that with the abundant in wind, solar and biomass in all parts of Nigeria, it has become far cheaper to explore renewable energy sources, away from the undue emphasis on the national grid.
For entrepreneurs renewable energy sources elicit mature thinking and real value for money, as investors can quickly recoup their investment from renewable energy sources, he said.
Source : allafrica.com