M a r k e t N e w s
Ethiopia: Geothermal Plant to Be Operational in April - Ministry
Posted on : Monday, 15th September 2014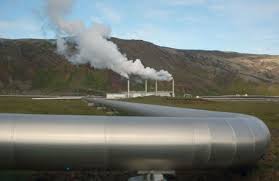 Ethiopia is striving for the operation of the Aluto-Langano geothermal power plant with installed capacity of 70mw power in this fiscal year, the Ministry of Water, Irrigation and Energy said.
Energy Study and Development Follow-up Director, Gosaye Mengistie said over 78 percent of construction of the geothermal plant has so far been finalized.
It is expected that the plant will commence operation in April.
Launched in 2013, the expansion of the Aluto-Langano geothermal power plant will increase the country's generation capacity from geothermal to 70mw power from the current 7mw.
The expansion project is financed by assistance from a 12 million dollar grant from the government of Japan, a 13 million dollar loan from the World Bank and 10 million dollars from the Ethiopian government.
Located in the Rift Valley Lakes Region, the Aluto Langano Geothermal Power Plant is the first geothermal power plant in Ethiopia.
The plant was established in 1998 as a pilot project to test the geothermal resources in the area.
The nation has set target to generate 1,000mw power from two geothermal plants, Tendaho and Corbeti geothermal plants, in the coming few years, he added.
The Tendaho power plant due to be undertaken in Afar regional state, north eastern part of the country, will have a capacity to generate 100mw power.
The nation has also signed agreement with a US- Icelandic private developer Reykjavik Geothermal (RG) to construct Africa's largest geothermal plant.
The Corbeti geothermal project the country due to build with 4 billion USD will be Africa's largest geothermal plant, with 1,000mw installed power.
Construction of this plant, which will be undertaken in two phases, each with 500mw installed capacity will be completed with an 8 to 10 year period, it was stated.
These projects are part of the government's plan to raise power output to 10,000mw by 2015, in order to meet the growing demand.
It is estimated that Ethiopia has a potential to generate up to 5,000mw power from only geothermal.
Twenty two power generator sites, with huge geothermal potential have identified so far in the rift valley system, it is noted.
Dalol, Tendaho, Abi, Tiye, Meleka, Dafan, Fentale, Gedemesa, Tulu, Moye, Aloto Langano, Corbeti, and Abaya are among the places identified with huge geothermal potential in Ethiopia.
These projects will help the nation realize the vision to build green economy by 2025, the director noted.
It is estimated that the country's demand for electricity increases by 25 to 30 percent annually.
Source : allafrica.com