M a r k e t N e w s
Kenya: NHC to Build 40 Housing Units in Kisii
Posted on : Thursday, 11th September 2014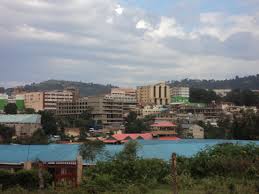 THE National Housing Corporation will construct 40 housing units in Kisii Town.
NHC general manager in charge of technical operations Willis Ouma said the two bedroom units will be built at Nyanchwa estate in the outskirts of Kisii town.
Speaking at Deputy Governor Joash Maangi's office last Friday, Ouma said the five-storey blocks will reduce the housing shortage in Kisii town.
Maangi said the county has a high number of workers who do not have houses due to the shortage.
"The shortage has been caused by an influcx in the number of civil servants in our county. The project will solve this problem," he said.
Maangi said the Land's department is exploring possibilities of putting up housing units for county workers in collaboration with the NHC.
Separately, a Huduma Centre has been opened at the Kisii General Post Office.
Speaking during the opening of the centre, Maangi said the facility will save residents from moving from one office to for services.
Source : allafrica.com