M a r k e t N e w s
Bagamoyo Port construction starts this year
Posted on : Thursday, 11th September 2014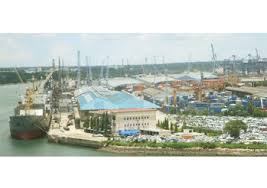 Previous, the construction of the port at Mbegani creek was estimated to begin next January but speed of negotiations permitted the project to kick off this year, thanks to Big Results Now (BRN) initiative.
The Tanzania envoy to China, Mr Abdulrahaman Shimbo told 'Daily News' that the port will be built in phases were the main leg expect to begin soon after completion of negotiation, which are at final stages.
"The initial agreement was signed earlier this year to pave way for final negotiations, which after completion the agreement to start work will be signed," Amb Shimbo said.
The earlier agreement also enables the starting of initial feasibility study of a mega port that will take 30 years to be constructed to its full capacity at a cost of 10 billion US dollars.
Nevertheless, the envoy said, the port construction for quay side, container yard, dust cargo terminal and dredging—would take three years to be completed in 2017.
"This will include the supporting infrastructure of two railway lines (TAZARA and TRL)," Mr Shimbo, a retired army general, said. To walk the BRN talk, within the first 10 years, the logistic and export processing zone will be in place.
The port's first phase, once completed in three years, will have the capacity to handle 20 million containers a year, compared with Mombasa's installed capacity of 600,000 and Dar es Salaam's 500,000 to become the largest in eastern coast.
China Merchants Holdings International (CMHI), the world largest independent port operators, is the main investor for construction and development of Bagamoyo Port.
CMHI, adheres to a "customer first" principle, strives to strengthen its core competencies to serve the expanding global economy, after accumulating experience since 19th century.
The envoy said China Merchant is the main player but there other investors in the project which includes land locked countries that the country served like Zambia, Malawi, DRC, Uganda, Rwanda and Burundi.
He categorically refuted allegation that the port will be used also as the Chinese military base saying these are unfounded and negative reports that centred on tarnishing the commercial port project.
"I was the immediate chief of staff of Tanzania People's Defence Forces, there is no such thing that is purely commercial port to be constructed in collaboration of private sector and government" Mr Shimbo, a retired Lieutenant General, said.
CMHI's parent company is China Merchants Group, a conglomerate established in 1872, whose three core businesses include transportation (ports and related services, toll roads, energy shipping and logistics), finance (banking, securities, funds, insurance) and property. It also own China Merchant Bank.
In 2010, CMHI-invested terminals handled 52.28 million twenty-foot equivalent units (TEUs)–topping national rankings and placing CMHI at the forefront of the world's largest independent port operators. Throughput volume of CMHI-invested terminals in mainland China accounted for 32 per cent of China's total container throughput.
Source : in2eastafrica.net