M a r k e t N e w s
US$ 374m Kpone Independent Power Project in Ghana to be undertaken by Group Five
Posted on : Thursday, 11th September 2014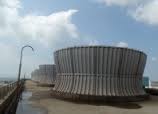 Group Five, a South African firm, has worn a project for designing and construction of a 350Mw gas and oil-fired power plant in Ghana. According to a Group Five spokesman, the Kpone Independent Power Project contract will run for three years in order to see through the construction of the plant located in the Kpone municipality.
The notice to proceed with construction of the Kpone power plant is expected once the commercial and financial close has been reached, and according to the company spokesman, the Kpone power plant project was in the commercial and financial close stage. The issuance of the notice to proceed will mean that the contract can be executed.
General Electric and Siemens are among the technology giants to supply the generating equipment to be utilized at the Kpone Independent Power Project facility.
The Kpone Independent Power Project is being financed through a commercial debt package arranged by FirstRand Merchant Bank – acting as a coordinating lead arranger to the arrangement. The bank is the South Africa's third biggest bank division of the FirstRand Bank.
The US$ 374m Kpone municipality gas power plant will help Ghana generate low cost, reliable and efficient thermal power. It is expected that the plant will help deregulate Ghana's electricity sector.
Group Five has operated in Ghana for over 15 years.
Source : consturction review online