M a r k e t N e w s
US$5bn given to Mozambique for infrastructure among other projects
Posted on : Thursday, 11th September 2014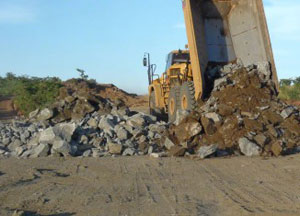 Investment worth US$5bn was approved for three provinces in Mozambique. It was noted that the approved investments will help the North of Mozambique undertake several projects in agriculture, forestry, infrastructure, tourism, and hydrocarbon sector. The projects are aimed at creating opportunities for small, micro and medium-sized national companies. The projects are also expected to create 20,000 job opportunities in the three regions.
The provinces that benefited from the funds are Cabo Delgado, Niassa and Nampula. The Governmnet expects immense growth created by the enhanced transport and communication, water and sanitation infrastructure to be spurred by these projects.
The Nacala Corridor Development Strategies is being finalized by the Ministry of Planning and Development. The Nacala Corridor is located in the Northern Region of Mozambique, and it extends from the Nacala Port to inland districts of Mozambique, and further to neighboring countries such as Malawi and Zambia
The aim of the Nacala corridor is to enhance social capacity and economic growth, to effectively guide appropriate development, to promote private investment and to appropriately manage resources of the Nacala Corridor.
The Minister for Planning and Development said that the infrastructure under construction will be the basis for an increase in production investments in the agricultural and agro processing, retail and services, tourism, fisheries and industrial sectors.
Source : www.constructionreviewonline.com