M a r k e t N e w s
Zimbabwe: Power Generation Improves - Murerwa
Posted on : Wednesday, 10th September 2014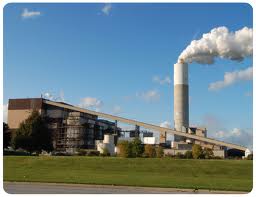 Daily power generation in Zimbabwe has improved from an average of 1 200 MW to 1 400 MW following refurbishment of power stations, an official has said.
Zimbabwe is currently facing power shortages as national demand at peak periods is estimated at 2 200 MW.
Demand far outweighs present generation capacity resulting in the shortfall being imported from regional power utilities.
Zesa Holdings board chairperson Dr Hebert Murerwa said power output had increased due to various initiatives employed, mainly refurbishment of generating units.
"Power output now averages 1 400 MW up from 1 200 MW in previous months," he said.
Dr Murerwa said rehabilitation of power transmission equipment, through the ZimFund project had also helped improve efficiencies.
Zimbabwe is experiencing a power deficit, and this has been identified as one of the top priority areas for the government in its bid to resuscitate the economy.
The government, through the Zimbabwe Power Company, has embarked on several projects to bridge the power deficit such as expanding existing power stations and building new ones.
Last week President Robert Mugabe commissioned construction of the $533 million Kariba South Power station expansion project, to be undertaken over the next three years.
The project, which will be undertaken by Chinese firm Sino Hydro, will expand the country's second largest power station by an additional two units to add a combined 300 megawatts to the national grid.
Plans are also in place to add two units at Hwange Thermal Power Station which would have a combined generation capacity of 600 megawatts.
Zimbabwe is also working with the Zambian government to build the Batoka gorge power station which is expected to generate 1 600 MW of electricity to be shared equally by the two countries when complete.
In addition to government efforts, several Independent Power Producers have been licensed with the projects at different stages of implementation. -- New Ziana
Source : allafrica.com