M a r k e t N e w s
Kenya: Kisumu to Invest in Agriculture
Posted on : Monday, 28th July 2014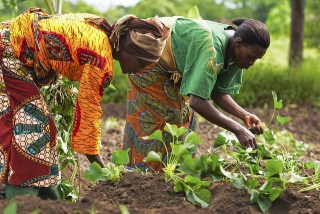 The Kisumu county government plans to invest in farm inputs and educating farmers on modern agriculture methods and technologies.

Agriculture executive Stephen Orot yesterday said this will enhance food security in the county.

He said they will improve provision of certified seeds, extension services and irrigation to boost the quality of agriculture products and increase yields.

Orot told the Star in his office that the county has favourable climate for farming and proper investment in agriculture will improve food security and reduce poverty.

He said they are working on an elaborate agriculture program aimed at expanding and enhancing productivity, as well as transforming the sector into a profitable business venture.

"We do not want our farmers to abandon cash crops in favour of food crops due to poor returns," Orot said.

He said the county government will boost irrigation so that farmers stop relying on rain-fed agriculture.

The executive member said roads leading to markets and factories are being improved to make it easy to transport agriculture produce and avoid losses.

He said they will also educate farmers and transporters on how to handle the produce so they do not lower their quality on their way to the markets.

Orot said they will upgrade markets and equip them with appropriate storage facilities.
Source : allafrica.com