M a r k e t N e w s
StarTimes Battle For Kenya s PayTv Market With Satellite TV Launch
Posted on : Tuesday, 9th September 2014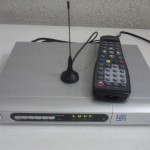 Chinese-owned company StarTimes Media has stepped up its operation in Kenya, with the launch of a satellite TV service that would see it compete with DSTv and Zuku.
"We believe that we have a very strong product that will appeal to most viewers, said Mark Lisboa Vice President of StarTimes at the launch. This is he said was because the bouquets on its StarTv are priced competitively compared to its competitors.
The pay television Company has been broadcasting via digital terrestrial technology in the East African country, which has made it difficult for it to compete favourably in the pay Tv market as its spread has been limited.
MultiChoice, which owns DSTv and GoTv has been leading the market, followed by Zuku, with their double broadcast option via satellite and terrestrial platforms.
StarTimes is targeting 80,000 more subscribers through its new offering. Its digital terrestrial platform has 272,594 subscribers, according to data from the Communications Authority of Kenya.
Source : www.ventures-africa.com